THE VEHICLE
 
Got Health... So I wonder how many really perceive how health is mastered? And yet so many choose to chemically enhance or supress their own existence. We all hold our own keys, the matter is up to your own minds reflection. That is the true method of transmutation of matter.


 The Body is a vehicle in constant alchemization of thoughts,
chemistry and environment, it attunes itself regularly to the
vibrational surroundings and input. 
He hath blinded their eyes, and hardened their heart; that they should not see with their eyes, nor understand with their heart, and be converted, and I should heal them. John 12:40
Truly it is not their eyes that are blind, but their hearts which are in their breasts. (HQ: 22: 46).
PHYSICS

The Science of Matter where God Meets.  The Law of Relativity, All in matter is Relative,
Matter in the Physical Plane is 3 Dimensional,  and so is the Word of God, which lies in Every Aspect of our very Being.  In studying the Klein Bottle it is revealed that all objects rotate four dimensionally unto themselves thus it is only one with sides in a constant motion.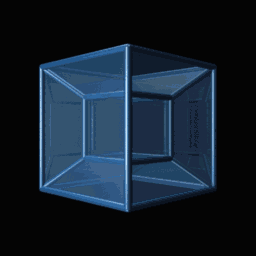 STARGATE
There are two sides to the coin but yet all is just a matter of perspective and view point by mental definition. Negative and positive, good and bad, ying and yang, black and white, male and female etc. have been divided by dualistic definition based on what an individual in personality views as their own perspective there as we see it separate from ourselves. Yet neither exists without the other as existence is a spherical rotation of constant energy. On the good / bad subject its about purifying the heart and the undoing of sin. Once the full sphere of consciousness rotates in clarity as one we again meet god in reflection. Meeting your dark side is the point and then it's a matter of exposing the negative to light. The hardest part is letting go of what you believe to be yourself and allowing pain as well as pleasure to flow as equals with no attachment. But to accomplish this you have to change your perspective on the sensation, if you trust god with everything he will bring you home.
How this attributes to Health: What you hold in darkness as or negativity and fear festers and develops blocked energy pockets of dark matter within the physical form. The life is about pure love and unattachment with full compassion and trust in God. Once you look into your own emotional state and problems with what you perceive you can pinpoint why and where the blockage is. This shakes the core of your being and at this point it is crucial to hold strong to whatever form of God you have chosen to lead you. Keep in mind God in form is just an
image
of truth that man holds to. All God of course is all matter which is formless until created into form by his will.