STAIRWAY TO HEAVEN... THE WESTERN WAY... WITH A TOUCH OF YAKUZA

..........................................................................................................................
Wudang Kung Fu 武当太乙五行拳 Wudang Taiyi Five Element Form 
和尚 
"FROM THE ANCIENT ONE'S OF THE CAVE OF 1000 BUDDHAS...."
 "ONE HAS TO TRANSCEND ATTACHMENT TO BECOME ENLIGHTENED "
COMPASSION (For All), INSIGHT (Into Wisdom) & RENUNCIATION (of all Earthly Pleasures)
 ALL ARE JUST SPIRIT IN HUMAN FORM
EXPERIENCING MATTER TEMPORARILY....
THAT IS THE ILLUSION...
OVERTIME WE HAVE CREATED MUCH ART AND SYMBOLISM WHICH REPRESENTS IDEAS AND ASPECTS OF CREATION, STRENGTH, SECURITY AND POWER WHICH DEVELOPS FAITH AND TRUST DURING THE WALK OF LIFE.   MANY RELIGIONS AND PRACTICES HAVE OBTAINED SYMBOLISM AND IDEAS AND BEEN USED TO CULTIVATE THE MIND AND  ITS VIEWS. THIS IS DONE AS A GUIDE FOR THE RESTLESS MIND UNTIL YOU LEARN HOW TO MASTER IT.   A FOUNDATION IS NECCESSARY TO BEGIN TO MAINTAIN A SANE LEVEL OF OPERATIONAL BALANCE.  ONCE YOU HAVE TRAINED AND OVERCOME YOUR OWN MIND YOU ARE FREE FROM ANY OUTER INFLUENCE OR MANIPULATION AND CAN COMPREHEND SPIRIT DIRECTLY.  KEEP RESPECT AND NON RESISTENCE TO OTHER VIEWS BUT MAINTAIN YOUR OWN STABILITY AND FREEDOM OF SPIRIT WITHIN THE ILLUSION.  THERE IS REALLY NO RESISTENCE BETWEEN ANY PEOPLE, IT IS JUST A VARIATION OF DEFINTION OF LIFE'S MEANING IN WORDS.  SPIRIT IS ALWAYS CONSTANT, MATTER THEN JUST BECOMES A CREATIVE WAY OF SHARING EXISTENCE IN VARIOUS FROMS OF ART AND EXPRESSION ( LANGUAGE OF COMMUNICATION ).  EACH INDIVIDUALS BELIEFS OR KNOWLEDGE CAME FROM WHAT THEY WERE TAUGHT OR EXPERIENCED, IT IS NOT WRONG OR RIGHT.  EACH WALKS IN THEIR OWN SHOES AND OCCASSIONALLY WE MEET SOMEWHERE IN THE MIDDLE.
"Om Gam Ganapataye Namaha"
THOSE WHOM DON'T KNOW THIS STABILITY PULL FROM THOSE WHO DO IN DISRUPTIVE WAYS AS THEY CANNOT MAINTAIN "PEACE OF MIND" WITHIN THEMSELVES.  ITS IS CERTAINLY NOT THE EASIEST THING TO MAINTIAN PEACE AND CLARITY IN THE MIDST OF OUTER CHAOS AND ACTIVITY BUT THAT IS WHAT ONE ACHIEVES ONCE THEY HAVE FOUND "THE KINGDOM OF HEAVEN WITHIN" , THEN ITS ABOUT MAINTAINING IT FOR YOURSELF AND SHARING IT WITH OTHERS WHOM CAN SEE AS WELL.  FOR THOSE WHOM ARE STILL IN PERIL, LISTEN AND OBSERVE IN COMPASSION BUT DON'T ALLOW THEM TO DISRUPT YOUR CLARITY, THAT REQUIRES THE SEEKER BEING FIRM AND CONFIDENT IN YOUR OWN.  THAT WILL GIVE THOSE OF IMBALANCE STRENGTH AND SECURITY THEY SEEK IN YOU.
..............................................................................................................
 CONSTANT PRACTICE AND REPITITION IS TO BUSY THE MIND AND KEEP IT FOCUSED AS NOT TO TURN ON YOU AND SWAY YOU BACK AND FORTH IN EXTERNAL JUDGEMENT OR OPINION.  THERE COMES A TIME WHERE YOU WILL BE IN A CONSTANT "NIRVANA"  AND PRACTICE IS NO LONGER NECCESSARY.  YOU HAVE SIMPLY MASTERED IT AT THAT POINT AND HAVE  BECOME THE "NIRVANA OF BEING".  IT IS YOU, YOU ARE IT AND THEREFORE IT IS ALL OF YOUR EXISTENCE.... LIFE STILL GOES ON AROUND YOU AND IN SOME CASES MAY SEEM CHAOTIC BUT YOU WILL NO LONGER BE SWAYED AND JUST MAINTAIN THE STILLNESS IN THE ACTIVITY. 
 "Heaven means to be One with God."  Confucius 
No One can Teach you Truth it must be Understood
thru Revelations by Guidance of "The Holy Spirit / Diety" 
"SIDDHANTA"
Moksha:  Liberation from Samsara,  the cycle of death and rebirth
 The best way to find a Guru, is Pray first and let the Holy Spirit reveal them to you.  If you don't do it that way you will never learn how to discern Truth.  You must start from Within... The Guru will appear thru many forms, and occasionally you will have one teacher in person for a time.  On the True Path it is all an "Inward Path" and thus you will eventually reach the understanding of the Formless.  Your root Guru and original teachers will always remain with you in Heart just as soon as you think of them.  You yourself will become the Bodhi, and at times you will recognize those whom Guided you before you.  They can never be taken from you in Truth, that's the Illusion...Do Not Fear.  The Holy Spirit is in All Form and you will come to understand this in time.
 वज्रयान വജ്രയാന ବଜ୍ରଯାନ  རྡོ་རྗེ་ཐེག་པ་   Очирт хөлгөн  密宗
Bodhimaṇḍa
 Reincarnation is in one's Family Line not the Person themselves.  Every person in their current Birth is of all those whom came before them.   It can be understood thru the Ancestry of a person understood in their own search within. The Sphere of Consciousness holds all
"Records of the Book of Life"... First one must get thru 
The Heart Sutra / Christ Sacred Heart which Grants One Immortality and Freedom of Spirit. "The Book of the Dead" are the past ancestors, then comes return to "The Book of Life" which requires Acceptance of Christ and Baptism back into the One Spirit. At that time one reaches Full Enlightenment and can pull the Wisdom of All Mastery and Masters.  No one is officially a reincarnation of anyone person. They are merely of the same Geneology or have access to the Full Sphere of Conscioussness which holds all Records of Existence....  This has been Misunderstood.  One can be born Fully Enlightened but that is hard to determine unless the one recognizing such is Fully Enlightened themselves.  Otherwise its All Speculation. 
About Sacrafice and Tantric Practices...  There is no Sacrafice that is offered to God other than Yourself in Purity of Heart.  It is a Completely Spiritual Experience.  The Outer Ritual and Mislead Practicioners only Earn Themselves more Karma by doing anything different...Be Advised !!!   (Pujas and basic Yajnas are fine as it is an Example of Purification of Your own Heart just don't forget to do the Inner Purification of Self) 
 Karma is also present tense: what you do now.  You do not accumulate previous lives of your family's karma unless you don't undo the mistakes.  That again is current behavioral activity in this lifetime.  The soul does incarnate with its knowlede as a new person but it then has the option to repeat or change the lessons by evolvement of understanding.  And no, noone can determine Karma for you or tell you what you deserve.  That is another fallacy as they don't know such things.  Its is understood within one's own soul.  It can be looked at more clearly as cause and effect.  Be aware of your actions and of those of others.  Avoid bad actions and those of bad actions and stay balanced and as Love to all Humanity.  That will secure your fate and lfe's occurances.
"CAUSE AND EFFECT"
 Tantric Wisdom and Ability is only Truly Earned in Full Enlightenment.
"Gesture of Banishing" (karana) also called the "The Gesture Warding off Evil", this mudra indicates with the hand stretched out, either horizontally or vertically, palm turned forward. The thumb presses down the middle two fingers (like the horns of a Yak against an enemy), while the index and little fingers extend straight upwards. You can find abhayamudrâ sometimes also as a left-hand gesture. Ekajata and Yama, as well as Vajrapani and Bhutadamaravajrapani are frequently shown in this Mudra.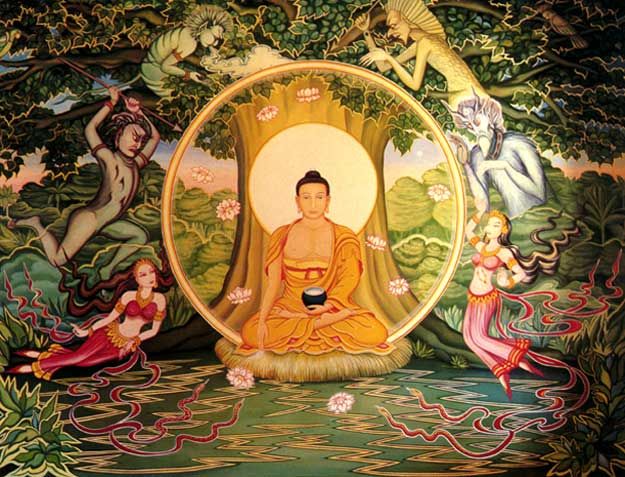 "CAPTAIN DHARMA"
  MANY BLESSINGS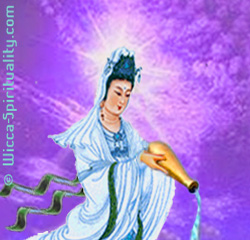 ...........................................................................................................
SOME HISTORY AND "BUDDHISM"
Sinosphere (China,Taiwan,Vietnam,Korea,Japan)+Mongolia (Video)
The Earth is all Our Home, the only "True Abode is Within" 
( Our Battles are Resistance to Change, Life is Forever Evolving )
Kailash Mansarovar Yatra "Om Namah Shivaya"
Yogini - Moola Mantra   "In Honour of Prabhuji"
THERE ARE MANY MORE MANTRAS AND WAYS, IT REALLY DEPENDS
 ON WHOM YOU LEARN FROM AND WHAT SPEAKS TO YOU
........................................................................................
"Om Satchitananda Parabrahma Purushottama Paramatma Sri Bhagavati Sametha Sri Bhagavate Namaha".  ॐ सत्चितानान्दा परब्रम्ह पुरषोत्तम परमात्मा श्री भगवती समेत श्री भगवते नम
( Some East meets West Indeed )
 बोधिसत्त्व
"Great Compassion" Dharani Sutra
 

唵嘛呢叭咪吽 

ཨོཾ་མ་ཎི་པ་དྨེ་ཧཱུྃ

โอมฺ มณิ ปทฺเม หูมฺ

 
Úm ma ni bát ni hồng
Án ma ni bát mê hồng
ഓം മണി പദ്മേ ഹും
ओं मणिपद्मे हूं
オーン マニ パドメー フーン
オン マニ ペメ フン 
"THORNS AND ROSES"
"FIRE AND ICE"
BALANCE IS ESSENTIAL
AS IS LOVE
SHIVA / SHAKTI
"THE MIDDLE WAY"

"THE DANCE OF THE DRAGON"
RESPECT, HONOUR, LOVE AND APPRECIATION
"A VERY NOBLE PEOPLE"
Namgyalma Mantra - Usnisa Vijaya Dharani
Bodhimandala
"PEACE OF MIND INDEED" 
The infinite dwelling of the Infinite Being is everywhere: in earth, water, sky, and air;
Firm as the thunderbolt, the seat of the seeker is established above the void.
He who is within is without: I see Him and none else.  Sat Guru
"THINE EYE BE SINGLE AND FULL OF LIGHT"
Siddha Perfection of Spirit...
"கடையிலா ஞானத்தோடு காட்சி வீரியமே இன்ப
மிடையுறு நாமமின்மை விதித்த கோத்திரங்களின்மை
அடைவிலா ஆயுஇன்மை அந்தராயங்கள் இன்மை
உடையவன் யாவன் மற்று இவ்வுலகினுக்கு இறைவனாமே"
"THE KINGDOM OF HEAVEN IS FOUND WITHIN"
OUTER RITUAL IS ONLY TO TEACH BY EXAMPLE
"IT IS NOT THE SPOON THAT BENDS IT IS ONLY YOURSELF"
 Some History of Tripitaka Mastery
"PEACE BE UPON YOU"
  IN CONCLUSION YOU WILL FIND "ALL IS ONE"
AS IS LOVE FOR ALL
"THAT IS THE GREAT COMPASSION"
Bodh Gaya
बोधगया 

Abhisamayalankara
Mahayanasutralankara
Ratnagotravibhaga
Dharmadharmatavibhanga
Madhyantavibhanga 
FOR THOSE WHOM ARE STILL IN FEAR AND CONFUSION OF TRANSFIGURATION, BE PATIENT AND THINGS WILL MAKE SENSE, THE PATH IS TAUGHT IN MANY DIFFERENT METHODS YET IT IS ALL FOR PURPOSE OF THE SAME UNDERSTANDING AND UNITY OF SELF...  MANY VISIONS AND DREAMS WILL PASS AND REVEAL SLOWLY,
WE ARE MERELY CLEARING PAST MISUNDERSTANDINGS, 
KEEP MUCH LOVE, UNDERSTANDING AND FORGIVENESS AT ALL TIMES...
ALL HAVE HAD MANY GUIDES AND TEACHERS BUT REMEMBER
THE JOURNEY IS UNTO THYSELF... ONE YET NOT ALONE BUT OF WHOLENESS
"HOLINESS TO THE LORD THY KINGDOM COME"